Working At QA Sidra
Joining QA Sidra offers you both a rare challenge and a unique opportunity – the chance to shape the identity and culture of our growing school.
We are looking for collaborative practitioners to join our team who are;
Enthusiastic and excited by growth and innovation,
Committed to the wider school life and co-curricular programme,
Willing to lead initiatives and put ideas into action,
Positive and successful collaborators,
Holders of a Positive, Student and Growth Mindsets,
Teachers of language and different learning needs
If you wish to be part of a collaborative team who values kindness, builds strong relationships, and demonstrates respect and integrity then QA Sidra may be your next home.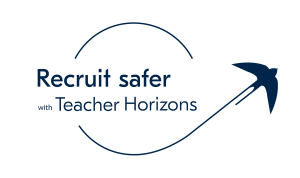 Life in Doha
Heather Lang, Teaching and Learning Coordinator
I first moved to Doha in 2005 for one year and then it evolved into 16 years, a marriage and a child. Having experienced Doha as both a single and as a family I can safely say that it suits all people. Doha is a melting pot of nationalities and there are numerous activities, events and places that suit almost anyone. I have a love for theatre and music and I have enjoyed over a decade membership of the Doha Players Theatre group, enjoyed being a member of the Community Orchestra and Doha Singers. As a family we enjoy the parks, the multitude of collaborative classes offered for children and dining out in a range of different restaurants. Doha is both safe and friendly. People here have a positive outlook and Doha is truly interesting place to reside.
Ashleigh Echevarria, MYP Design and Art Teacher
Life in Doha offers exciting opportunities that I never would have had otherwise. Living here gives you the opportunity to travel all over the world due to the location. Inside of the country there are plenty of museums, malls, and sports activities to keep every weekend exciting. Qatar is family oriented and diverse with millions of people from all over the world so our classrooms are abundant with culture. One of the best parts about teaching here is learning from my students everyday.
Salary and Benefits
One way Economy class ticket at the start and end of contract
Yearly airfare to home of record
Monthly car transportation allowance
Worldwide medical coverage
Life Insurance
Furnished housing provided
Utilities paid (electric, water)
Pre-employment expenses incurred by the candidate such as medical examination, police clearance, authentication of documents etc
Shipping allowance (400kg for families, 200kg for single staff)
Yearly return airfare to home of record for eligible dependents
Worldwide medical coverage for eligible dependents
Education assistance for 4 eligible dependent children between the age levels prescribed for Pre 3 up to and including Grade 12. Eligible Dependents: who are sponsored by the employee and have a valid residence permit and be living in Qatar
Multiple school based professional development opportunities
Multiple opportunities through the Educational Development Institute http://www.edi.qa/
Qualification and Requirements
Bachelor's Degree in Education or related subject specialism
Recognised Teaching Certification
Marriage Certificate for couples
Previous International teaching experience
IBPYP, MYP or DP teaching experience
ESL in the Mainstream training
Master's degree in Education